I was addicted to porn and it nearly destroyed my family! 
Hello…. Joe McClane here, I was addicted for more than 20 years, inheriting it from my father as a little boy. God came to my rescue in 2002 when I was unemployed, addicted to porn, and on the brink of divorce. My wife couldn't take it any more!  God changed absolutely everything! If He hadn't… it would have not only destroyed my marriage but, also, would have cost the lives of my five beautiful children. I thank Him every day for His Grace! I have wanted to express my gratitude for what God has done for me and my family by also helping others overcome pornography addiction. 
This is why I wrote "Muscle Memory: Beating The Porn Temptation", to share how I learned to win the daily battle against pornography and temptation. Everyday that I get out of bed, I commit to winning the fight… the combat not only for my soul but, also, for the sake of my wife and kids. In this book I show what the Holy Spirit, Saint John Paul II (theology of the body) and yes, even what the US Marine Corps taught me about CRUSHING porn temptation.
In Muscle Memory,  I teach the technique that has kept me FREE from pornography for more than twelve years and living the chastity called for within marriage. Listen to my testimony, Leave No Man Behind… click play below! If your soul, or your family, is on the verge of being lost, please know that my family and I are praying for you. Thank you in advance for your purchase of my book, may God Bless You abundantly! 
Indeed, every man must effectively deploy the energies latent in his sensuality and his sentiments, so that they become allies in his striving for authentic love, for they may, as we know, also be its foes.
Saint John Paul II – Love and Responsibility page 200
No more shame!

No more living in the shadows!

No more pain and sorrow for loved ones!
Do you know a family that needs this investment?
This book is available in:
Praise for Muscle Memory: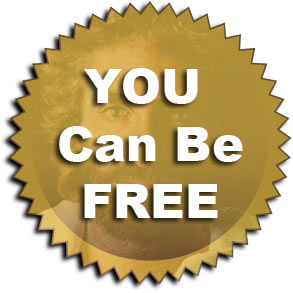 Deacon Harold Burke-Sivers, Host of the EWTN series Behold the Man: Spirituality for Men.
"Muscle Memory is an incredible story of courage in overcoming slavery to sin and sexual addiction. The penetrating light of truth that shines forth from this book will help dispel even the deepest darkness of a heart polluted with porn. Every man who is serious about overcoming pornography addiction must read this book!"
Customer Review:
"Even though I have never struggled with the main topic, pornography, of the book, it has taught me how to militantly fight against demonic temptation. I am literally not bringing the same sins I have brought to the confessional for years and years, or certainly to a significantly lesser extent. Muscle Memory has seriously been the single most sanctifying thing in my life, after baptism and the sacraments, that has liberated my soul from the habits of sin, EVER. And it is totally practical and totally consistent with one's God-given impulse to fight and win, involving one's real human and supernatural faculties. Praised be to God for your work."
Buy the Paper Back Version $12.00 – Click this link!

© Joe McClane "The Catholic Hack!" 2015 www.CatholicHack.com